Millennium Park BP Pedestrian Bridge, Chicago, Ill. Architect: Frank O. Gehry Associates, Los Angeles, Calif. Sheet Metal Contractor: Custom Metal Fabricators Inc. (CMF), Orange, Calif. Chicago's Millennium Park, is a $475 million project that spans 24.5 acres. Located between Lake Michigan and Michigan Avenue, the site was formerly marked as an eyesore. It now serves as a cultural park, tourist magnet and landmark for the city.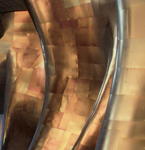 Figure 2: Experience Music Project. Photo courtesy of RIMEX

When stainless steel is specified, there is no reason to limit the color choice to silver. A rainbow of choices is available in both opaque and translucent colors providing considerable design flexibility. This is the first installment of a two-part article on coloring methods for stainless steel. Part 1 features the electrochemical and ceramic coloring processes.

City of Everett Gate Way Project, Everett, Wash. Architect: Designs Northwest Architects, Stanwood, Wash. Sheet Metal Contractor: Eckstrom Industries Inc., Everett, Wash. The City of Everett Gate Way Project was designed to improve the pedestrian experience for the city while also incorporating art in a meaningful way.
Need architectural training? The International Training Institute (ITI) is continuing to work on the development of its new architectural training curriculum.
Interested in learning the current trends in cutting methods for various different types of metals? The Architectural Contractors Forum, Monday Oct. 17 during SMACNA's annual convention, will offer contractors an opportunity to explore current trends in cutting methods for various types of metals, including specialty metals, in both the field and shop.
Issues Archive | Search Issues Archive | Publications Store | SMACNA Home